Debbie Johnson

Change. Our lives can change in an instant. Sometimes change is slow, but in our lives everything is changing. Your children are changing grades and sometimes changing teachers. As teachers we are changing students, and making changes to our curriculum plans. And yet, there is something else, someONE else: God! He does not change. His promises to us do not change. He is faithful and true. So, here we are working our way through another school year, with many changes, in our lives and in the communion of saints, but we do so knowing our Heavenly Father is with us , along side of us, through it all.

This year, my 27th year of teaching in some role or other, my tasks will be in 3rd and 4th grade again. I will be responsible for Bible and Science 3 and 4, as well as Math and Language 3. Music 3 and 4 will also be taught by me for the first part of the year as well.

May God, our Father, bless our efforts.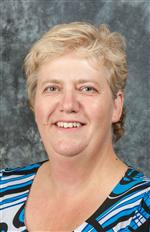 Grade: 3

Language Arts

Math

Grade: 3/4

Bible

History

Math

Science

Room: 104