Debbie Johnson

When I graduated from Covenant Canadian Reformed Teachers' College in 1991, I began my teaching career in Hamilton, ON. After marrying my husband Bob in 2004, we lived in Lansing, MI for one year. This was the only year since 1991 that I haven't been involved in some aspect of school life. Since then I have been active at Cornerstone Christian School in some facet or another.

This current year is now my second year of leading the school in the principal role. I'm so thankful for the Lord's hand upholding me and our family during this busy time of life. Our three daughters also attend here, though this is the last year I can say that, with our oldest being a senior this year.

In addition to the administration work I'm tasked to do, I also teach Art 7-10, and Science, Music, Geography and Current Events in the 3/4 classroom.

May God cause all our efforts to flourish.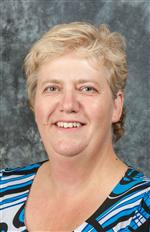 Principal

Grade: 7/8

Art

9/10

Web Design

Art

3/4

Geography

Music

Current Events