Jenny Tiemeyer

Greetings and welcome back to another school year! I'm Jenny Tiemeyer and I am excited to be teaching 4th grade Language Arts at Cornerstone for the 2022/2023 school year. I have taught at Cornerstone in the past in 2019/2020. I have a Bachelor of Science in Elementary Education from the University of Nevada, Reno and a Master of Christian Studies degree from Westminster Seminary, California. This year marks my 11th year of teaching elementary school.

My husband Gordon and I were both widowed and married in 2009. We have six children between the two of us and four grandchildren. We enjoy camping, hiking, paddleboarding, sailing, and bike riding. We attend the Lynden United Reformed Church, where Gordon has served as Elder and in catechism instruction, and I am involved in facilitating ladies bible studies and various other activities.

In recent years our country and our culture have undergone momentous changes that have significantly affected every aspect of our lives. Consequently, my appreciation for Christian education has grown all the more. This year I am especially excited to be part of the Cornerstone community once again, taking part in our endeavor to flourish in Christ (Ps. 1) and to fulfill our mission to educate the children of the covenant as part of their preparation for a life of Christ-centered service and stewardship in the kingdom and Church of God.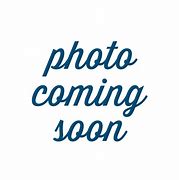 Grade: 4

Language Arts

Math

Room: 105