Wayne Chase

Welcome to the 2018-2019 School Year!

This year students in grades 9-12 will be working through a selection of books of the New Testament. Of course, these "books" come in the form of letters to various churches or individuals, but are never to be taken simply for information. We will begin with Hebrews, a sermon-like book addressed to Jews facing great persecution from unbelieving Israel, then turn our attention to several of the Apostle Paul's letters, before concluding with a look at the letters of the Apostle John as well as the Revelation which he received from Jesus on the island of Patmos. The final nine weeks of the year will be devoted to a study of the Reformation of the 16th century, its roots in the work of Jan Hus and John Wycliffe, and its development throughout Continental Europe and the British Isles.

Freshmen and sophomores will explore the history of the United States with me this year. We'll be working at getting to the heart of what it means to be "American", and along the way, investigate the idea of "American Exceptionalism" made popular more recently as well as honestly wrestle with the social/cultural challenges evident today which have their roots in our history.

Juniors and seniors will be taking a tour of the history of western civilization this year, although we will be no means be neglecting the history of Africa and the Orient. In fact, we'll be surprised at the "globalization" which has shaped the last six or seven hundred years since Columbus discovered the "New World", and we'll be challenging the notion that western civilization is inherently more sophisticated than many of its rivals in Africa, Asia, or the Americas. Eastern-Syriac Christianity, Charlemagne, potatoes, and moveable-type printing presses? Welcome to the ride!

Most juniors will be taking Algebra and Trigonometry this year. In addition to a "Spring Project", we hope to bring "real-world" applications into the study of mathematics in this course.

Senior Projects! There are two of them to supervise this year, and we anticipate a great program and resulting presentations later in April or May.

Contact me if you are interested in completing a "work placement" this year as a means of extending your education and experience in the local business community. There are many options available!

The PSAT is scheduled for Wednesday, October 17. As Cornerstone's Test Coordinator, I'm interested in students fully preparing for this test, and being properly equipped for writing the SAT in their junior or early senior year. As staff liaison to the College and Careers Committee, I want to see our students reach their full academic potential. Parents and students, feel free to arrange a visit with me to review post-secondary schools and scholarship possibilities.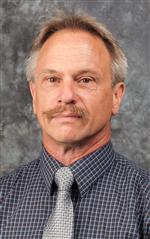 Grade: High School

Bible

History

Math

Room: 108