Wayne Chase

Welcome to the 2020-2021 school year at CCS!

High school Bible students will be working through a study of the second half of the Old Testament this year, beginning in Kings. Although we will be unable to completely teach every book in the Old Testament, we will pay close attention to several genres of Old Testament literature, and will learn to understand and appreciate both God's promises and God's demands to his people as they are communicated within various historical contexts. Above all we hope to promote the praise of our covenant God in this course.

This year our ninth and tenth graders will embark on a study of the history of the United States. As revisionist historical theories have resulted in evolving approaches to teaching this history in many schools in the United States, as statues and monuments have been defaced and removed, and as the trendy social and political climate promotes the condemnation of the American experiment, we undoubtedly appear to have our work cut out for us!

Ninth and tenth graders will also be presented with a good number of short stories, novels, plays (yes, Shakespeare!) in addition to a comprehensive review of grammar and vocabulary roots. He's back! After several years without the opportunity to teach English in the high school, I have returned. Although this is not specifically designed as a course in American literature, we'll be covering many works of American authors, and making a good number of connections with that United States history course mentioned above.

A course in Algebra 2 and introductory trigonometry is again offered this year. Students, If you feel that you have not enjoyed math thus far, then hopefully this course will whet your enthusiasm for the subject.

In addition to the above course work, I continue to be responsible for several high school programs, including the Senior Project Work Placement.

I am looking forward to a great year, and glad to have you in class!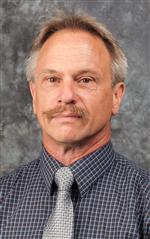 Grade: High School

Bible

English 9/10

Math

Room: 108