Wayne Chase

Welcome to the 2021-2022 school year at CCS!

High school Bible students will be analyzing and reflecting upon several books of the New Testament as we begin our study of this second half of our Bible. We will be thinking about how the New Testament relates to the Old Testament, as well as carefully thinking through the way in which the authors of and speakers recorded in these books of the New Testament relate the prophecies of the Old Testament to their fulfillment in the new. Most importantly, we will continue to see our God as the Almighty King and the Faithful Covenant Father of our Lord Jesus Christ.

Juniors and Seniors embark on a study of American Government this year. It is our hope that students learn to appreciate the organization and form of government embodied in the Constitution of the United States, in spite of the fact that our culture is rapidly moving in the opposite direction, deriding the historic American experiment in self-government and foolishly embracing radical socialism and paganism. We will spend some time reading and analyzing the words of the "woke" crowd, and strive to articulate a Christian defense of good government.

Ninth and tenth graders will also be presented with a good number of short stories, novels, and plays (yes, Shakespeare!) in addition to a comprehensive review of Latin and Greek sources of English vocabulary. We'll also spend some time writing and presenting speeches in class. Looks like we might be busy!

A course in Algebra 2 and introductory trigonometry is again offered this year. Students, if you feel that you have not enjoyed math thus far, then hopefully this course will whet your enthusiasm for the subject.

In addition to the above courses, I continue to be responsible for several high school programs, including the Senior Project and the Work Placement program.

Looking forward to a great year!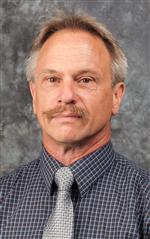 Grade: High School

Bible

English 9/10

Math

History

Room: 108