Wayne Chase

Welcome to the 2019-2020 school year at CCS!

High school Bible students will be working through a study of the first half of the Old Testament this year, beginning appropriately in Genesis. We will be thinking about details of organization, structure, themes, and images, and will be paying attention to how this material is foundational not only to the remainder of the Old Testament, but also to the New Testament.

A course in world geography is offered to 9th and 10th graders this year, with a special emphasis on world cultures, and connections to current events. The course will be enriched with a number of project-based learning opportunities.

Grades 11-12 are enrolled in our United States government course, which culminates in late spring with a ten-day trip to Washington D.C. and the east coast. This year we will consider the meaning and nature of government, the historic foundations of American government, and the framework provided by our United States Constitution. We hope to explore the various branches of government in more detail and expect to take advantage of the tremendous amount of information available through various websites.

A course in Algebra 2 and introductory trigonometry is offered this year, along with the opportunity to create a math-based project in time for our annual student fair in March.

Finally, I oversee a number of special high school programs, including the Senior Project, the Work Placement program, and academic counseling.

I am looking forward to a great year, and glad to have you on board!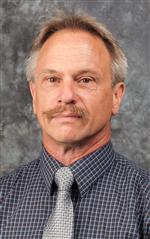 Grade: High School

Bible

History

Math

Room: 108