Wayne Chase

Welcome to the 2022-2023 school year at CCS!

I am responsible for teaching the following courses this school year:

New Testament (Part Two). This course explores the Gospel of John, the letters of John, and The Revelation, as well as several Pauline letters and the book of Hebrews. Students will work out an understanding of how the Old Testament Scriptures are used by New Testament writers to establish their presentations of Jesus as the Greater prophet, priest, and king of Israel. Special attention is given to the way in which structure and organization

United States History. This course takes students through foundations of American political development from the colonial period, national establishment, as well as the various domestic and international crises that have contributed to the nation we live in today. We gain some understanding of the ideal of American exceptionalism even as we take note of the frequent failures of Americans to realize such an ideal.

English 200. This is a literature-based course! We'll consider both structure and point-of-view in literature as we read a variety of short stories, novels, and Shakespeare's Macbeth. Grammar and composition will be fundamental elements of student work in this course.

Algebra Two. Juniors have the opportunity to hone their math skills with this course that provides the bridge between introductory algebra and pre-calculus. The course concludes with units on trigonometry and circular functions

Senior Project. This culminating exercise allows seniors to explore special areas of interest by way of research and development through hands-on learning and have the opportunity to present their work near the end of the year.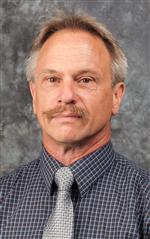 Grade: High School

Bible

English 9/10

Math

History

Room: 108