Ellen Davis

Teaching at Cornerstone Christian School is a great joy. This year I will be teaching Language Arts to Grade 4, as well as Music (Grades 3-6), History, Geography, and Current Events (Grades 3/4). I can think of nothing better than teaching about things I delight in to the children the Lord loves.

After living in Pennsylvania for 28 years, I moved with my husband and son to Lynden in 2009 so that we could join the American Reformed Church here and be a part of the school as well. Here we also enjoy the company of our three married children, their spouses, and nine grandchildren.

Many of my years in Pennsylvania were spent teaching children of all grade levels in a multi-level school. Subjects of greatest interest have always been language arts, music, Bible, and history. I'm very thankful to be able to use my energy and apply my gifts to train the students of Cornerstone. The parental and community support here is unsurpassed.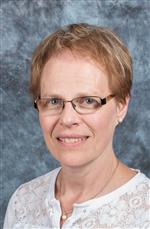 Grade: 3/4

Grade: 4

Room: 105